AF Capital Management 401(k) plans can be catered to your needs with set-up costs and annual expenses well below industry averages.  We offer access to mutual funds with expense ratios at or below 0.3% and ETFs with expense ratios at or below 0.2%.  AF Capital Management receives no compensation from mutual fund companies which makes our advice free of conflict and focused on what is best for each investor, not the mutual fund companies.  By choosing funds with lower expense ratios 401(k) plans offered by AF Capital Management can save you and your employees more than 1.0% annually and include year-round access to a Registered Investment Advisor Representative for all participants.
AF Capital Management is registered as an Investment Advisor with the State of Georgia. Our primary office is in Atlanta, GA and we provide 401(k) plans to clients throughout the State of Georgia.  We act as an advisor to 401(k) Plans providing the following services to our 401(k) clients: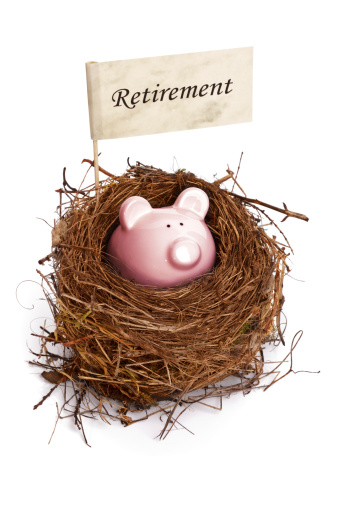 Serve in the official role of a 401(k) advisor to the company's plan by signing a statement of fiduciary responsibility to the plan's participants.
Conduct a thorough needs assessment to determine what type of plan will best meet each client's needs.
Research and select a Third Party Administrator (TPA) to administer the plan. The TPA will perform all the necessary administrative duties related to executing a plan, such as daily valuation of participants' accounts, executing trades, preparing the company's 5500 tax form along with completing compliance testing requirements.
Provide asset management for the plan including mutual fund selection. In most cases, we use a combination of low-cost index funds and target date funds.  Together these choices give participants an opportunity to diversify specifically for their own individual needs or take an even more hands-off approach and let the funds change allocations as each participant's retirement age draws closer.
Conduct enrollment meetings and provide educational materials to improve participation rates.
Provide retirement planning services and personal money management advice to 401(k) participants.
Open-architecture 401(k) Plans
Our 401(k) solution is provided on an open-architecture platform providing our clients and plan participants numerous advantages for their retirement dollars.  The primary benefits to an open-architecture plan versus a closed plan are as follows:
Advantages for Participants
Over 5000 mutual funds can be added to the plan
Completely transparent fee structure
Lowest possible fund expenses
Advantages for Plan Sponsors
AF Capital Management signs on as an ERISA 3(21) fiduciary of the plan
Transparent fee structure assisting you in carrying out your fiduciary duty of communicating fees to plan participants
In-depth research and selection of third party administrator for your plan
In person investor education
An employee benefit that will stand out compared to its peers
Start-up 401(k) Plans
We accept start-up 401(k) plans.  Times have changed since 401(k) plans first became popular.  With the growth of independent investment advisors like AF Capital Management and lower-cost administrators, smaller companies (those with fewer than 200 employees) can now find plans that fit within their budgets and still offer a great value.
Profit-sharing plans
Frequently, a company will include a profit-sharing plan for its employees as part of their qualified retirement plan. This accomplishes two objectives. First, it provides employees a key incentive while allowing the owners to receive company profits on a pre-tax and tax-deferred basis. Second, contributions made to a pre-tax profit-sharing plan may improve the ratios for discrimination testing so business owners and highly compensated individuals can contribute more to their 401(k) accounts.
Third Party Administrator
Our leading Third Party Administrator (TPA) charges $1,500 per year for the first 30 eligible employees and then $30 per additional eligible employee thereafter. (If you have 30 employees, the fee would be $1,500. If you have 31, it would be $1,530).  One time set-up charges range from $500 to $1,000.  No surrender charges. No minimum plan size.  We work with other providers who might charge more, but could fit your needs better.  We'll present the top two administrators to you and walk you through the differences and discuss which one fits your needs better.
Conversion — Included
Plan Docs — Included
Enrollment — Included
Statements — Included
Form 5500 — Included
Non-discrimination Testing — Included
Web Access — Included
Daily Valuation — Included
Vesting Schedules — Included
Auto Rebalance — Included
Custody — Included
To discuss the various 401(k) solutions we provide, see an example plan or make a request for proposal, please contact an AF Capital Management representative at 404-395-2752 or info@afcapitalmanagement.com