Q. How do I get started?
A. Contact us via email or by phone (404-395-2752)
Q. Are you a fiduciary?
A. Yes, we are legally required to put our clients' interests first. Brokers and insurance salespeople are generally not fiduciaries since their obligation is to their firm.
Q. Do you get commissions from the products you recommend?
A. No, AF Capital Management is a fee-only advisor. That means we are not biased by any outside influences and have no conflict-of-interest. Our sole goal is to grow your account(s) with your individual needs and risk tolerance as the only influence in our decision making. You pay a percentage of assets based on the account plan you choose.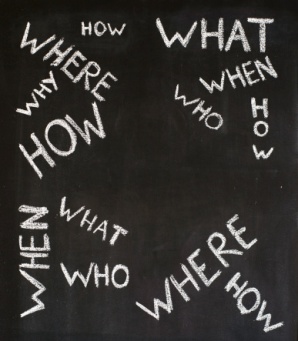 Q. What types of retirement accounts do you manage?
A. We manage individual's traditional IRA, Roth IRA and SEP-IRA plans and small business' 401(k) and SIMPLE IRA plans.
Q. Can you guarantee results?
A. No, results are not guaranteed. We develop a plan and discuss the risks associated with it.
Q. Is it true AF Capital Management's Chief Investment Officer was featured in a book as a top trader?
A. Yes, see chapter 4 in Traders at Work: How the World's Most Successful Traders Make Their Living in the Markets
Q. Have you written any books I can read?
A.  Yes, I write books under a pseudonym.  Contact us directly for more information.
Q. Do you have an account minimum?
A. No and there is no charge for our initial consultation. That allows us to discuss your needs and our processes to decide if we are a good match for each other.
Q. How do I know this isn't a Ponzi scheme?
A. AF Capital Management does not take custody of your cash or securities. We recommend Interactive Brokers as a custodian for accounts. We manage your investments from a master account. You will receive quarterly statements from the third party custodian.
Q. Do you have authority to make withdrawals?
A. No, we do not have authority to make withdrawals.  The custodian will withdraw monthly fees (with a cap) per our agreement.  As part of our contract, we'll ask you to sign a limited power of attorney that restricts our authority to making investment decisions at our discretion based on the goals we set forth in your financial plan.  This is not required.
Q. If you are managing my account, can I still make my own trades in my account?
A. Yes, you have full access to your own account at all times. We ask that you discuss all account changes with us in advance when possible to decide if the move is in your best interest based on the long-term goals we established for you.
Q. Do you charge for individual stock/ETF trades?
A. No, AF Capital Management is not a stockbroker. We are a fee-only advisor and do not charge per transaction. Our only fees come from a percentage of assets or an hourly fee, whichever fits your needs better. Fees charged by the third party custodian are separate from AF Capital Management.
Q. Do you want to hear my stock picks?
A. Yes, we encourage our clients to discuss their ideas with us.
Q. Do you "day trade"?
A. No, but depending on the account model you choose we may actively invest your account which means some positions might be held less than one week, but typically will be at least a month if not much longer.
Q. Do you prefer fundamental or technical based analysis?
A. We do not believe the two are mutually exclusive and while we favor the emotionless aspect of technical analysis, we believe including fundamental analysis in every decision is wise.
Q. Do you have a custodian you prefer to work with?
A. Yes, we recommend Interactive Brokers for individual accounts, but do not require that you use them.  For 401(k) plans we present two to three custodians and help you choose which one best meets your needs.
Q. Why do you recommend Interactive Brokers over other Broker/Dealers?
A. Interactive Brokers (IB) is one of the most respected names in the industry. Their trading fees are much less than most of their competitors and their trade executions are always rated high.
Q. Are Interactive Brokers' fees included in your fee?
A. No, AF Capital Management is not connected to Interactive Brokers and their fee structure is completely separate from ours.
Q. What FINRA exam did you have to pass to register as a Registered Investment Advisor?
A. Series 65
Q. Do you require discretionary authority to manage an account?
A. No, we recognize that some companies do not allow their employees to give discretionary authority to their advisors due to potential conflicts of interest. We can still manage your account and will obtain consent before any transaction in regards to which security, number of shares or units and whether to buy or sell. If not restricted by employer rules, most clients grant discretionary authority and put their trust in us to manage their accounts to fit their individual needs.
Q. Do I have to sign a contract?
A. Yes, but only to clarify what each party's responsibilities are. You can cancel at any time without a penalty.
Q. Do you invest through mutual funds?
A. Only in extremely rare cases due to the high fees many charge and the fact that the majority of funds lag their benchmark indices and are tax-inefficient. We prefer to use individual stocks and low cost Exchange Traded Funds (ETFs) in most instances.  ETFs provide the same diversity as mutual funds, but offer many other advantages, price is only one.
Q. Do any of your recommended investment choices have front-end loads?
A. No. Starting you in a hole with high fees defeats the goal of growing your account.