Market timing strategies attempt to beat "buy and hold" investing by timing the entry and exit of stocks or ETFs based on market timing signals, typically found through technical analysis.  Conservative investors simply remove long positions and hold cash when the trade signal flashes "Sell".  More aggressive investors take the market timing to another level and use leveraged ETFs and add a short position when when the trade signal flashes "Sell".  Either way, market timing trading can beat a buy and hold approach when the market timing system is accurate.
AF Capital Management follows a proprietary market timing system for our managed clients and now offers a view of our market timing signals for a subscription basis to investors who prefer to manage their own investments and understand the benefits of watching a professional.  Our signals are easy to follow - Buy, Neutral, Sell.  Members receive email updates (along with a brief market commentary on signal changes) when trade signals change and can sign in 24 hours a day to see the most recent trade signals if you are away from your email.  Each subscriber is responsible for implementing their own trades and managing their own personal risks.  Our trade signals are not to be considered personal investment advice.  If you are interested in personal investment advice, please contact an AF Capital Management Advisor to open a managed account.
Level 1 includes trade signals for SPY and is only

$9.99 for first month

and then $19.99/month or $199.90/year for an annual subscription.
Level 2 includes trade signals for SPY, DIA, MDY, IWM, TLT, QQQ, GLD, XLF, USO, XLB, XLU, VNQ, DVY, EEM, and RSP is only

$19.99 for first month

and then $39.99/month or $399.90/year for an annual subscription.
Already a member? Sign In Now                           Not yet a member? Subscribe Now
Already signed in? Go to your 

Level 1

 or 

Level 2

membership page
Facts about Market Timing Strategies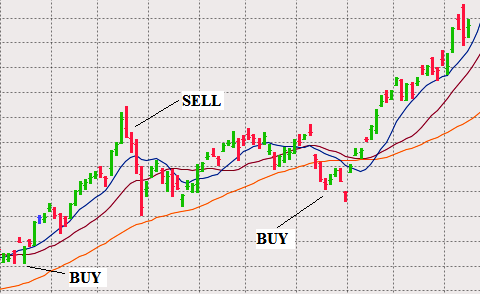 Removes emotions from investing by focusing on technical analysis.
Some companies' fundamentals are questionable and can be distorted.  Market Timing strategies are typically not based on these flawed fundamentals.
Buying and selling stocks and ETFs can cause an investor to incur higher taxes due to realized capital gains.
No system is flawless.
Computers and psychology influence prices and may create fast price swings or a "flash crash" before an investor has the opportunity to change his/her market exposure.
The right system is a powerful tool for investors who are trying to beat the buy-and-hold strategy of investing.
FAQs about AF Capital Management Market Timing System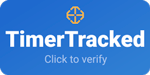 Does AF Capital Management track results?

Yes, we use a third party system for a more transparent  accounting of results.  TimerTrac.com will have results posted after a 10 day delay.
Tracking began throughout the week of August 22, 2011 for the 15 ETFs for which we provide market timing services.

Is AF Capital Management's system managed by an investment professional?

Yes, all signal changes are made by our Chief Investment Officer, a Registered Investment Advisor Representative (Series 65)

How many trade signal changes are made through a single year?

This varies by year, ETF and sector.  Most intermediate term signals change 9-10 times per year.  During volatile markets changes may come as often as every few days.  During more stable periods changes may not come for 4-8 weeks at a time.

Are positive results guaranteed?

No, our system has worked well for us, but we cannot guarantee past results will equal the same returns in the future.

How do investors use the site/signals?

Each investor must decide what is best for his/her own needs.  AF Capital Management recommends maintaining a diversified portfolio and does not advise subscribers on a personal basis.  Subscribers interested in AF Capital Management's managed account offerings should contact us for a needs assessment.
Some investors prefer to allocate a portion of their account in a buy and hold approach with the rest following our market timing strategy.
Other investors prefer to allocate their full accounts based on our market timing system.
While we use options in most of our timing strategies, each individual investor needs to decide the best approach for his or her individual needs.

Do the trade signals also work for leveraged (aka "Ultra", double the return) ETFs?

Yes.  This increases the risk and potential reward for each trade and should be used with caution by sophisticated traders.
For example, a Buy signal on SPY would also signal a buy rating on SSO.  A sell signal on SPY would also signal a buy rating on SDS (an inverse leveraged ETF).
Leveraged ETFs have inherent risks and should not be used unless the investor fully understands these risks.
Shorting stocks/ETFs bears additional risks and should not be used unless the investor fully understands these risks.