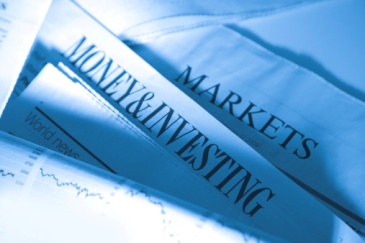 AF Capital Management distributes a free investment newsletter quarterly on the first Sunday following the release of monthly employment data.  If you would like to receive upcoming issues of The Investors' Newsletter at no cost or obligation, please click here (or request via the contact page) and request to be added to the distribution list.
For more frequent updates follow AF Capital Management on Facebook and Follow @AlexRFoster

Please see below to read prior editions.
Next issue due - July 9, 2018
April 9, 2018 - Volume 8, Issue 2
January 8, 2018 - Volume 8, Issue 1
October 9, 2017 - Volume 7, Issue 4
July 10, 2017 - Volume 7, Issue 3
April 10, 2017 - Volume 7, Issue 2
January 9, 2017 - Volume 7, Issue 1
October 10, 2016 - Volume 6, Issue 4
July 10, 2016 - Volume 6, Issue 3
April 3, 2016 - Volume 6, Issue 2
January 10, 2016 - Volume 6, Issue 1
October 4, 2015 - Volume 5, Issue 4
July 5, 2015 - Volume 5, Issue 3
April 5, 2015 - Volume 5, Issue 2
January 11, 2015 - Volume 5, Issue 1
October 5, 2014 - Volume 4, Issue 4
July 6, 2014 - Volume 4, Issue 3
April 6, 2014 - Volume 4, Issue 2
January 12, 2014 - Volume 4, Issue 1
October 6, 2013 - Volume 3, Issue 4
July 7, 2013 - Volume 3, Issue 3
April 7, 2013 - Volume 3, Issue 2
January 6, 2013 - Volume 3, Issue 1

October 7, 2012 - Volume 2, Issue 8
July 8, 2012 - Volume 2, Issue 7
June 3, 2012 - Volume 2, Issue 6
May 6, 2012 - Volume 2, Issue 5
April 8, 2012 - Volume 2, Issue 4
March 11, 2012 - Volume 2, Issue 3
February 5, 2012 - Volume 2, Issue 2
January 8, 2012 - Volume 2, Issue 1
December 4, 2011 - Volume 1, Issue 7
November 6, 2011 - Volume 1, Issue 6
October 9, 2011 - Volume 1, Issue 5
September 5, 2011 - Volume 1, Issue 4
August 7, 2011 - Volume 1, Issue 3
July 10, 2011 - Volume 1, Issue 2
June 5, 2011 - Volume 1, Issue 1