AF Capital Management's Small Business Solutions allow business owners to focus on managing and growing their operations.  We help small businesses in two ways, retirement planning and investing excess corporate cash.  A company without a retirement plan can be a second choice for a potential employee you want to higher.  A good retirement plan can also help with employee retention.  We will help set up and manage your 401(k), SEP-IRA or SIMPLE-IRA to benefit you and your employees.  A tax-deferred retirement plan will help you and your employees save for retirement by allowing your investments to grow tax free until withdrawal.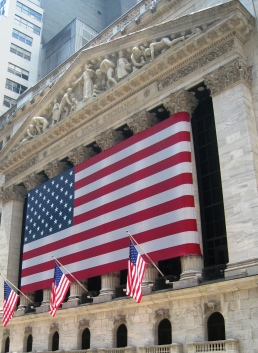 Our 401(k) plans can be catered to your needs with set-up costs and annual expenses well below industry averages.  We offer access to mutual funds with expense ratios at or below 0.3% and ETFs with expense ratios at or below 0.2%.  AF Capital Management receives no compensation from mutual fund companies which makes our advice free of conflict and focused on what is best for each investor, not the mutual fund companies.  By choosing funds with lower expense ratios 401(k) plans offered by AF Capital Management can save you and your employees as much as 1.0 - 1.5% and include year-round access to a Registered Investment Advisor Representative for all participants.
SEP-IRA contributions are tax deductible within IRS limits and are discretionary.  The percentage of contribution is flexible and can be changed year to year depending on profitability.  SIMPLE-IRA plans offer employees the ability make contributions in addition to employer contributions.  For more on the pros and cons of a SEP-IRA, click here.
As an Independent Fee-Only Registered Investment Advisor AF Capital Management is able to serve as fiduciary to our clients with no conflicting interests from brokerage houses and mutual fund companies.  We act only in the best interests of our clients.  When designing your retirement plan choices we are not limited by expensive proprietary funds, but instead can choose the best funds that offer the lowest costs and best diversification to create a proper asset allocation which will create the highest growth opportunities for your risk tolerance.
Allowing your company's excess corporate cash to work for you can make a difference to your bottom line.  AF Capital Management will work with you to create an investment plan that balances your risk tolerance and time horizons with your growth and income objectives.  The first step in managing excess cash is principal preservation.  Only after short-term capital needs are secure can the investment plan include return as a goal.  Your AF Capital Management advisor will work to understand your cash flow and manage your cash reserves according to your needs.